Gaming on a sofa or the floor is bad for your back. Console gaming chairs are an alternative seating solution. They're portable and fit well in most living rooms. On the downside, they have no ergonomic features and aren't particularly good for your back. To show what's popular, this article reviews Amazon's top-selling console gaming chairs of 2020.
A console is a video game system like the Xbox or PlayStation. Gaming consoles are most often used in living rooms, connected to a television. Instead of gaming on the sofa or floor, console gaming chairs provide an alternative.
On Amazon's list of best-selling video game chairs, gaming desk chairs are by far the most popular option. Also ranking on that list are three types of console gaming chairs. Popular console chairs are floor rockers, pedestal rockers, and gaming recliners.
Best selling console chairs of 2020
Back in 2018, console gaming chairs were very popular. Floor rockers, pedestal rockers, recliners, and racing seats dominated Amazon best-seller lists. These days, the classic gaming chair dominates the rankings. A handful of console chairs still rank among Amazon's best-selling video game chairs. Here is a summary:
Better options than console gaming chairs
None of the best-selling console gaming chairs emphasize healthy sitting as a feature. They are "gaming chairs" in the sense that you play video games while using them. But they don't qualify as gaming chairs in the context of this website.
On ChairsFX, we review ergonomic chairs that promote health, wellness and productivity. Console gaming chairs don't support good sitting posture. The following are much healthier video game seating options to consider.
Conclusion
The best-selling console chairs are better for your back than sitting on the sofa or floor. But they don't compare to the back support you get by using a PC gaming chair. The main attraction of console chairs is that they are easy to use a living room.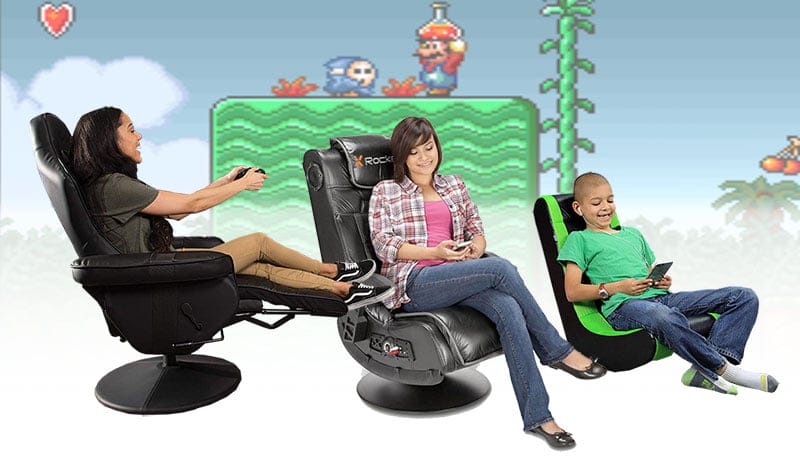 Luckily, PC gaming chairs are a nice alternative. When the Xbox Series X and PlayStation 5 debut, living room gaming will hit an exciting new level. With a good 4K TV and adjustable TV stand, a PC gaming chair becomes the ultimate living room seating option.
At a desk, connecting your console to a gaming monitor will deliver the best visual experience. For seating, nothing at a desk beats the ergonomic support of a PC gaming chair.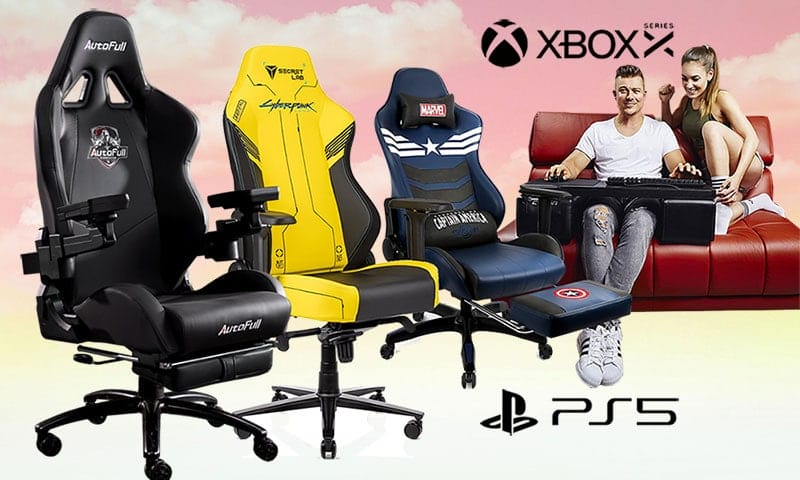 For more ideas about optimal console living room or desk setups, check out this feature: