Secretlab continues its hot streak of big-time collaborations, this time with Warner Bros. and DC. The company has announced a Secretlab Birds of Prey Limited Edition. This is a limited run of only 200 units worldwide.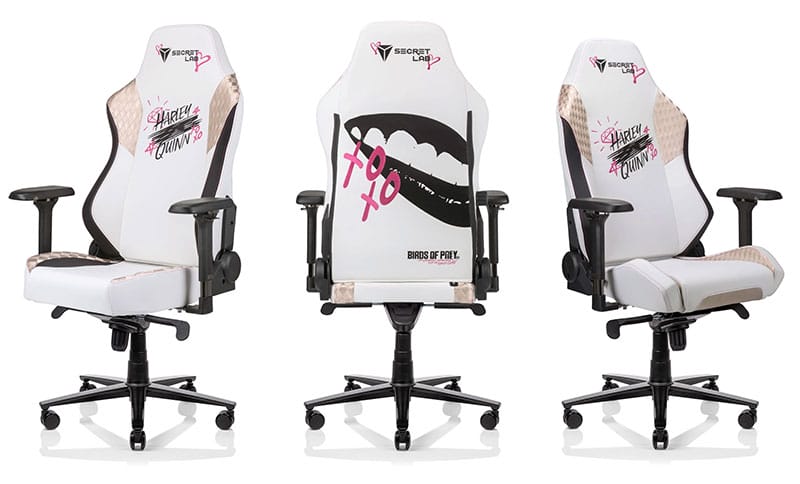 The new models celebrate Harley Quinn's role in an upcoming blockbuster. Birds of Prey: (and the Fantabulous Emancipation of One Harley Quinn). That movie premiered on February 7.
PRE-order: Birds of Prey chairs by Secretlab
The Secretlab Birds of Prey edition is one of Secretlab's boldest designs. Inspired by one of her outfits in the film, these chairs start with a cream-colored base. Gold diamond-motif leatherettes accent the backrest and inner seat base.

Harley Quinn's flamboyant nature echoes through the chair. Her signature is on the front of the backrest, with a pop-art lipstick kiss on the back. There are hearts, shapes and XOXOs (hugs and kisses from Harley) scribbled all over.
This limited edition is available in Secretlab Titan (large) and Omega (compact) variants. Both include Secretlab 2020 Series technology. That includes is a suite of features and high-end build materials that make Secretlab one of the top brands in the industry.
Other Secretlab special editions
Secretlab boasts the most impressive list of official collaborations in the gaming chair industry. At present, they are the official training chairs for eight of the world's top esports teams.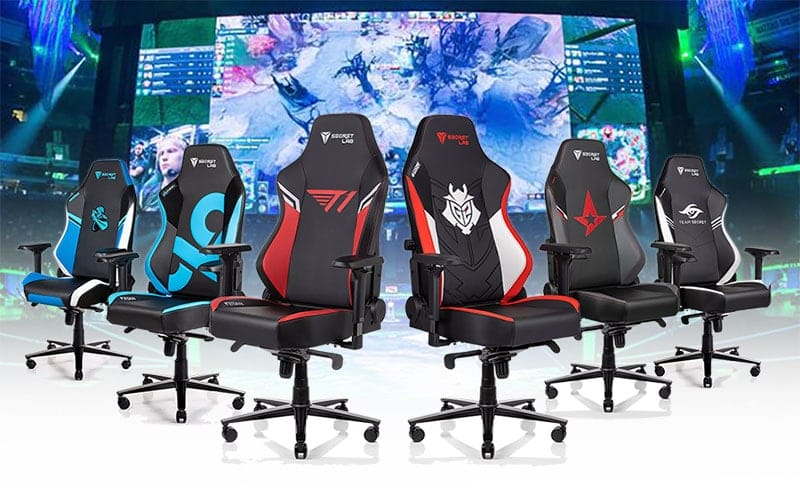 They also make a Batman chair, a Deadmau 5 one, and a series of Game of Thrones models. On top of that, they have also partnered with top game publishers for some fresh, vibrant designs.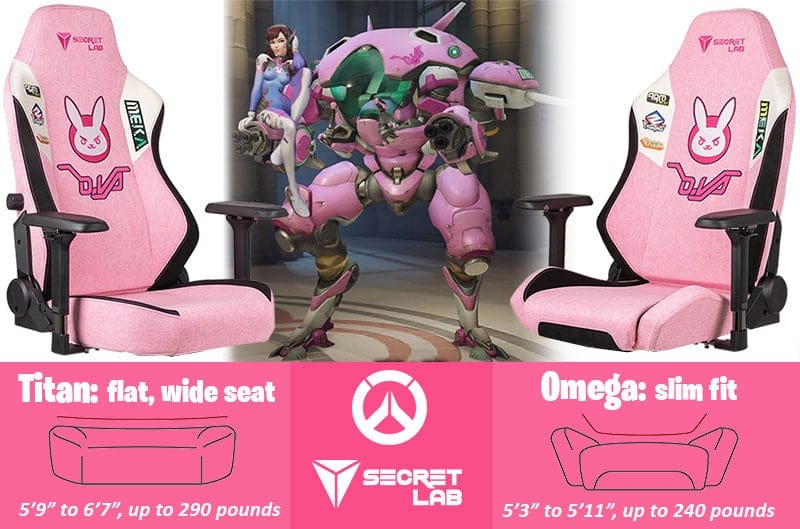 On top of that, Secretlab makes official chairs for three of the world's top video games. The pink Softweave Overwatch D.Va chair is one of our favorite designs of 2019.