The science is clear: poor posture harms the body and hinders brain functioning. Even so, most schools seat students on cheap, one-size-fits-all plastic chairs. At home, using a gaming chair for studying can make a huge difference. But gaming chairs aren't the only healthy option. This article defines healthy sitting standards for students. After that, it reviews the best ergonomic chairs for studying from home.
What's the best ergonomic chair for students? Don't bother asking your child's teacher— they have no idea. Since the 1600s, the American school system has been ergonomically illiterate.
There's no understanding of healthy sitting habits, nor any budget for better chairs. As a result, students have normalized living with stiffness and chronic back pain.
When the pandemic forced millions to study from home, lower back injuries surged. Some chiropractors gave the Advisory Board a simple root cause. The sudden shift to homeschooling forced many to spend long hours on the floor, sofa, or bed.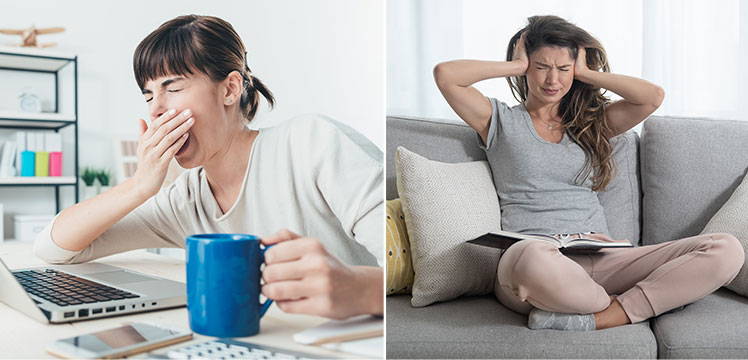 The Advisory Board also cited an ergonomist who concurred. Specifically, working on a sofa, bed, or stool means people are unable to hold a neutral position.
Healthy sitting guidelines for students
When assessing the best ergonomic chairs, having clear criteria is useful. This section defines healthy sitting tactics. Then it explains how ergonomic chairs support those tactics.
Study-from-home chairs for pre-teens
By age four, a child can only be expected to sit still for around 10 minutes. Forcing them to do otherwise is counterproductive. At that age, kids need more time moving and playing. Playtime is crucial for healthy development.
Physical movements demand coordination from both sides of the brain. This develops and strengthens neural pathways. These pathways lay the foundation for developing language, literacy, and math skills.
For this reason, ergonomic seating options begin for children aged four and up. The best ergonomic chairs for kids share a common theme: all emphasize sitting with feet planted for support. To achieve that, all models come with height-adjustable footrests.
Best premium gaming chairs for students
For a few years now, Secretlab has reigned as the top-rated chair brand on this website. The company makes a pair of gaming chairs for small and large sizes. Both have industry-leading features, a 5-year warranty, and a huge array of styles.
Secretlab has also mastered the art of collaborations. The company makes a range of video game-themed chairs, pro esports designs, fabric editions, and more. Check out two models below for small and average-sized teens.
Cheap gaming chairs for studying
Cheap gaming chairs do the same ergonomic job as expensive ones. The difference comes down to durability and quality of build. If Secretlab gaming chairs are out of your price range, below are two affordable alternatives.
Both come with cheap-quality builds guaranteed for one year. Compared to Secretlab chairs, they're almost as comfortable when new. However, after a year of use, expect to see loose parts, flattened padding, and worn-out leather.
Many prefer the cheaper route. When cheap chairs wear out, simply replace them with another.
Ergonomic office chairs for studying
Gaming chairs are are not the only option for home students. The multi-billion-dollar office chair industry is swarming into the growing work-from-home market. These days, there are three classes of ergonomic office chairs to consider:
High-end task chairs ($600-$1600): from top brands like Herman Miller and Steelcase.
Mid-range ergo chairs ($300-$600): from brands like Sidiz, Autonomous, and Secretlab.
Cheap task chairs: many cheap models exist priced under $300.
These chairs aren't as versatile or lounging-friendly as gaming chairs. If your kids like to slack off, chairs in this genre will force them to sit in 'working' positions at all times.
Below are two popular picks from the cheapest price class.
Benefits of good posture for students
Here's a quick look at the long-term benefits enjoyed by students with good posture. For a more detailed look, check out our comprehensive gaming chair benefits article.
Conclusion
Many studies show that children respond well to ergonomic interventions. Parents wanting to guide their kids should provide the right furniture. More importantly, they should monitor their child and correct any slouching.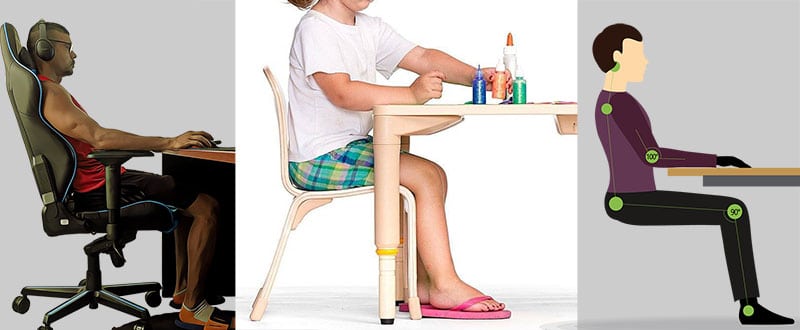 In the early stages, the most important technique is to keep feet planted on the floor. As the child progresses to larger chairs, keeping feet firmly planted becomes ingrained. By adulthood, the payoff is an effortless good posture that yields myriad benefits.
With naturally good posture, the grown child is more likely to be physically fit, confident, studious, and hard-working. Beginners need only strive for neutral sitting postures. To support those, ergonomic chairs make a huge difference.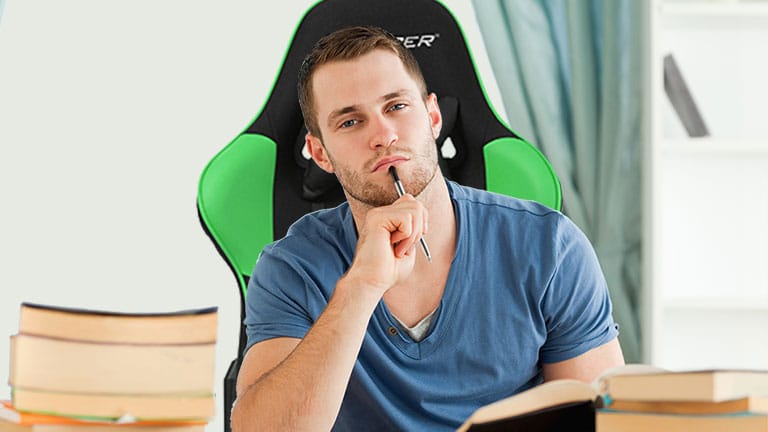 We recommend gaming chairs as best for students because of their versatility. Even so, those who prefer office-style chairs can get the same upright sitting support.
Here's a summary of the best ergonomic chairs for students K-12 and beyond: