Gaming chairs were first created to support hard-core gamers during marathon sessions. The idea caught on because not only gamers spend long periods sitting. Secretaries, designers, programmers and many others sit full-time. Affordable gaming chairs offer a thrifty solution. These models support healthy posture over full-time sitting loads. They stand up well to heavy use and are suitable for professional use.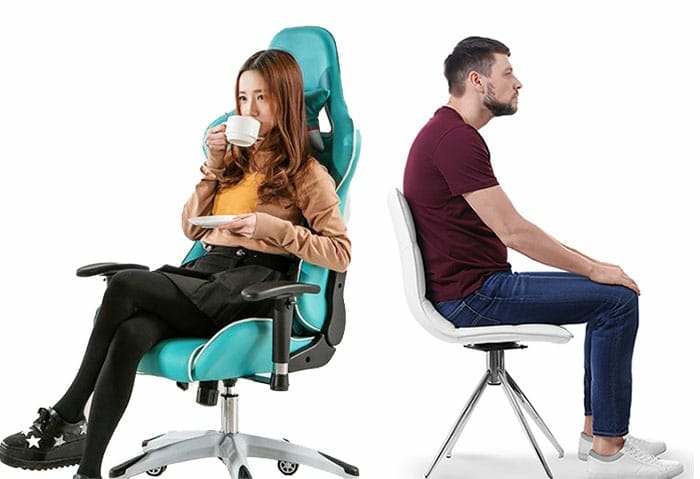 This article summarizes the best affordable gaming chairs between $200 and $300. The best chairs under $200 are not suitable for full-time use – they'll break down fast.
Gaming chairs over $300 offer the thickest padding and most luxurious support. But they are expensive.
The chairs reviewed in this guide are for those needing full-time support at a discount.
Best affordable gaming chairs
While our other price guides each feature 10 chairs, this guide only has six. That's because these are the only viable gaming chairs in this price class.
Other available models in this range come from unknown dealers with bold claims but no proof. So if you're looking for a gaming chair that costs between $200 and $300, focus on the following models.
Affordable gaming chair FAQ
This section answers common questions about the affordable gaming chair price class.
CONCLUSION
As a bedroom chair for part-time gaming, these chairs will delight. From a value for money perspective, these models are best as full-time working chairs.
Over 60% of Americans suffer from occupational fatigue. Americans sit 10 hours per day on average. Almost 50% of adult workers in America suffer from back, shoulder or neck pain related to poor sitting posture.
If you work full-time sitting down and suffer lethargy or back pain, these gaming chairs will give your posture a boost. They're not as expensive as luxury models, but they work just as well to support good health while sitting.