Esports (electronic sports) has exploded in popularity in Southeast Asia. The region currently has around 20 million esport (gaming) enthusiasts. This number expected to exceed 40 million by the end of 2019 (source).
Malaysia is one of the region's biggest hubs for gamers in SE Asia. Many esports academies have arisen to train aspiring competitors.
During a gaming competition in Kuala Lumpur's Low Yat Plaza, we found the TT Racing Royale gaming chair.
The TT Racing Royale boasts all the standard features of the world's best gaming chairs. Unfortunately, it is only available for delivery within Malaysia.
According to a rep we spoke to, the Royale is one of the best-selling gaming chairs in Malaysia.
TT Racing Royale Gaming Chair Review
Check out the video, where we check out a bunch of TT Racing Royales at Low Yat Plaza in Kuala Lumpur.
The TT Racing Royale serves as an excellent blueprint for a high-quality game chair. It boasts great looks, luxurious padding, effective posture support and excellent comfort.
For $250, it provides all the features of high end gaming chairs. Casual gamers with the budget to spare will enjoy these chairs the most.
Pros
The thick cold-foam padding feels luxurious
High quality PVC leather in a variety of colors
4D adjustable armrests (they move left, right, right, front, back, up and down)
Great back support
Cons
Reclining feels flimsy, which makes us wonder how long these chairs will last
The wide seating is good for gamers, but perhaps too casual for workers, where a snug fit would be better.
TT Racing Royale features
The Royale comes with a wider body width. This should suit all frames so that inward curvatures fit well over the shoulders.
While most gaming chairs apply foam first and then an outer skin, this can create an uneven surface. The Royale binds cold cure foam to a PU Leather skin before applying onto the chair frame.
This creates an impeccable fit between the foam, skin and frame. The result is a chair that gives a body-hugging feel with style and comfort.
180 degree full recline that is wonderful for napping
Ergonomic design distributes weight evenly, for optimal contact between body and chair
Padded with thick cold-cure foam for extreme cushioning and support (up to 150 kg)
Draped in  good quality PU leather that is durable, soft and water-resistant
Aluminium wheel base with large casters for a smooth and solid glide
Who is this product for?
The Royale is definitely a gamer's chair, more than something to consider as an office chair. The thick padding will support all adult sizes up to 150 kg. Smaller people and kids may find the chair feels cavernous. Average-sized people will find a roomy fit.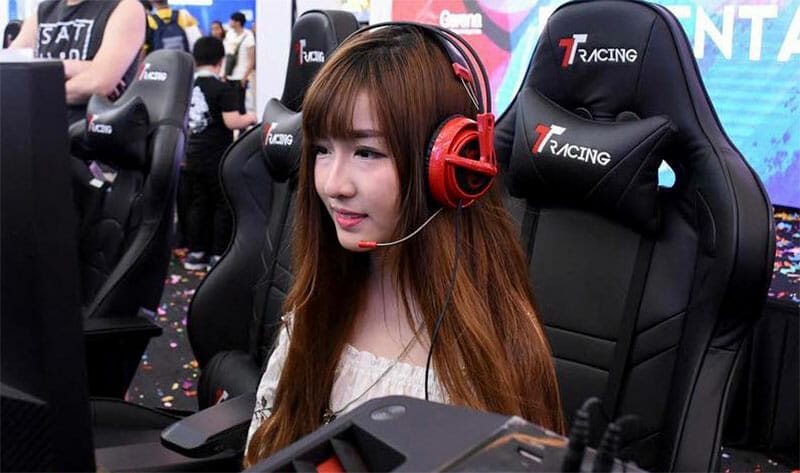 For a serious gamer, $250 is on the low end of the budget scale. Thus, this chair seems a great fit for casual gamers that have the budget for luxury. If you are looking for a work chair, there are many better options than the TT Racing Royale.
What we like
The Royale is a very comfortable chair with excellent back support, hitting all the right notes that a quality gaming chair should. The PU leather (sealed to the padding before applying to the chair) feels snug and durable.
In addition these chairs look great, and come in a variety of color schemes (although we think the black looks stunning).

What we don't like
The Royale is wider and more luxuriously padded than typical office chairs. This supports a more casual posture better suited to gaming than crunching spreadsheets.
Also, during full reclining the chair feels flimsy. We suspect durability will be a problem.
TT Racing Royale Alternatives
The Royale is only available in Malaysia. If you're looking for high end gaming chairs, check out our premium gaming chair guide. All chairs in this category cost more than $200.
If you're on a budget, our budget gaming chair guide lists many options that cost less than R$200.
Conclusion
The TT Racing Royale offers comfort, style and solid ergonomic back support. For $250, expect a very comfortable chair that will firm up your posture and make sitting a pleasure. These are gorgeous entry-level gaming chairs. At present they're only available in Malaysia, but expansion plans are in the works.