Secretlab is expanding into China. As part of that expansion, the company has announced a partnership with one of China's top teams. Shanghai-based esports team Invictus Gaming joins the Secretlab family. The team will now use branded Secretlab chairs for training. As well, the new Invictus gaming chairs are only available for sale in China.
Founded in 2011, Invictus Gaming was one of the pioneers of the Chinese esports scene. They put China on the map as an esports powerhouse by winning The International 2012. They also became the first Chinese team to win the League of Legends World Championship in 2018. In 2019, the team also achieved a first-place finish at the League of Legends Pro League (LPL) Spring 2019. The LPL is China's premier League of Legends pro circuit.
Secretlab Invictus Gaming Edition
Out of the ten most successful esports teams of all time, Secretlab now partners with six of them. Among the top-50, Secretlab partners with eleven. Based on career earnings, Invictus Gaming (iG) ranks 9th.
iG joins other elite teams in relying on Secretlab chairs to support high-performance training. iG players are already familiar with Secretlab chairs. That's because Secretlab chairs are used at both the International and LOL championships. iG's CEO VK noted that now, the team "will be able to take advantage of the same performance edge and support during training."
The Secretlab Invictus Gaming Edition draws inspiration from the team's 2018 jersey design. Chairs are available in both Secretlab Titan and Omega variants.
Both come with a white backrest offset by striking black accents. The front of the chair has the team's logo embroidered in black. On the wings, icons hail iG's historic wins at The International 2012 and 2018 LoL World Championship.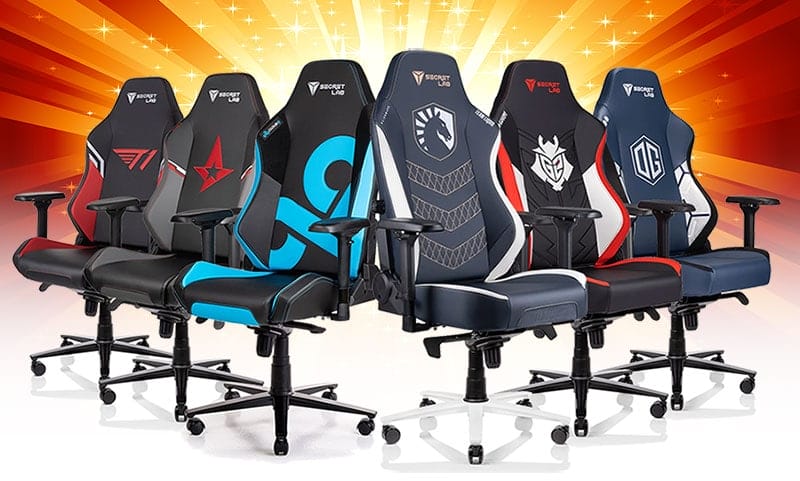 For now, Secretlab Invictus Gaming Edition chairs are only available for sale in China.
Browse Invictus Gaming Edition chairs on Secretlab.co
Check out all Secretlab esports team designs. Alternatively, learn more about either model in our Secretlab Titan or Secretlab Omega chair reviews.