There are around 7.6 billion people on the planet. Around 2.7 billion of them play video games. A planetary race to ergonomically seat these gamers is heating up. Herman Miller released its line of gaming furniture last year. To help promote those products, the company recently partnered with mega-streamer Timthetatman.
Timthetatman (aka Tim Betar or TTM) is an American streamer in businesses since 2012. He has 6.4 million Twitch followers and 3.19 million Youtube subscribers.
Herman Miller + Timthetatman partnership
Many chair brands partner with streamers. But few announce deals as elegantly as Herman Miller has done here. In fact, Tim had already been using an Embody chair before the partnership.
Even so, Herman Miller outfitted Tim with its complete gaming bundle. The point was to help the company better connect with gamers.
We're excited to partner with Tim and his #tatmanarmy to generate a feedback loop of advice, tips, and ideas to help us make the next generation of gaming gear even better. Don't be shy – let us know what you think.
Herman Miller likens the process to a 'gear lab'. The stated mission is to create more healthful, relevant products for gamers.
Thus, it makes perfect sense to partner with a true fan who endorses its products anyway.
Why Tim loves Herman Miller
After a decade of streaming, Tim has developed a deep appreciation for high-end ergonomics. The Embody is his favorite chair. "Getting a chair like the Embody will change your gaming experience."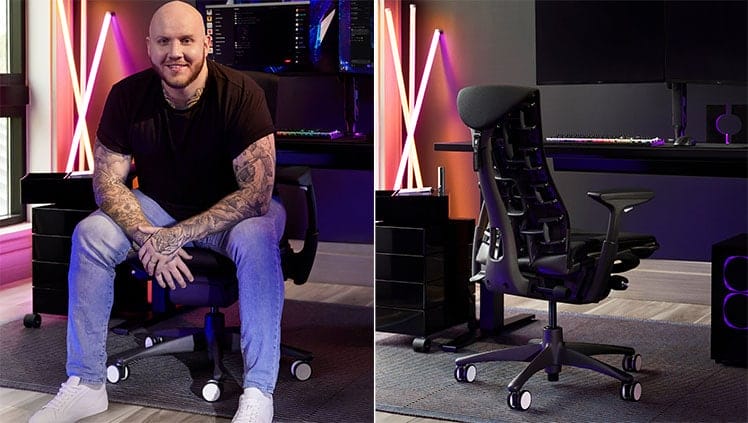 He is most excited about the deal "because it shows that a big company like Herman Miller cares about what us gamers have to say."
That likely means new product development tailored to gamers. "Gamers know what other gamers like so by getting feedback from us gamers, you get genuine feedback."
The bottom line of paying for high-end ergonomics is more comfortable back support. Tim concludes: "As you get older you're going to wish you had invested in a nice chair because when your job is sitting for long periods of time it can take a toll on your whole body…"
Herman Miller gaming bundle
In total, Herman Miller makes three gaming chairs. There's the Sayle ($725), Aeron ($1445), and Embody ($1495). Also included in the collection is a height-adjustable desk, and monitor mount arm.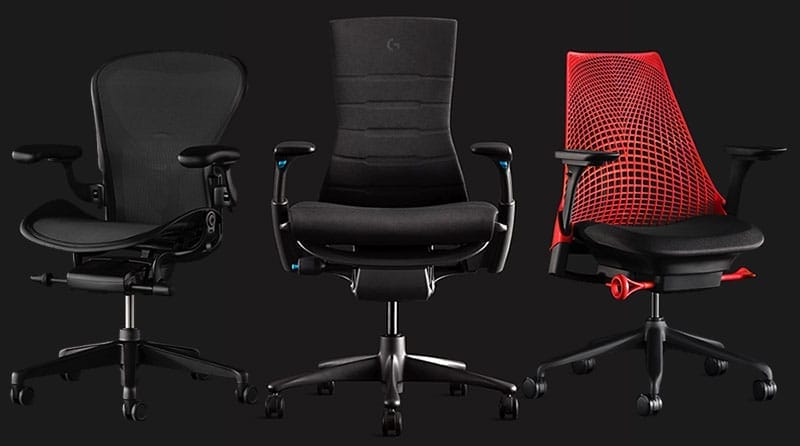 The Gaming Bundle includes three pieces:
Embody chair: $1495
Motia Desk: $1295
Ollin Monitor Arm: $725
Bought separately, the three pieces cost $3515. Bundled as a package, you get all three for $2867 ($648 savings).
Gaming bundle value for money
Most pieces in the bundle come with a 12-year warranty. The exception is the motorized legs in the Motia desk (5-year warranty).
Herman Miller after-care is rock-solid. Averaging cost over the length of the warranty shows great value for money:
Spread over five years, the bundle costs $573.40 per year ($1.50 per day).
Spread over 12 years, it costs $238.91 per year (0.65 cents per day).
Herman Miller gaming bundle $2867
Available for customers in America and Canada. Check out our Herman Miller Gaming Bundle review to learn more.
Pro streamers using Herman Miller chairs
Every year, we update our list of chairs used by pro streamers. That summarizes chairs used by streamers with the most followers.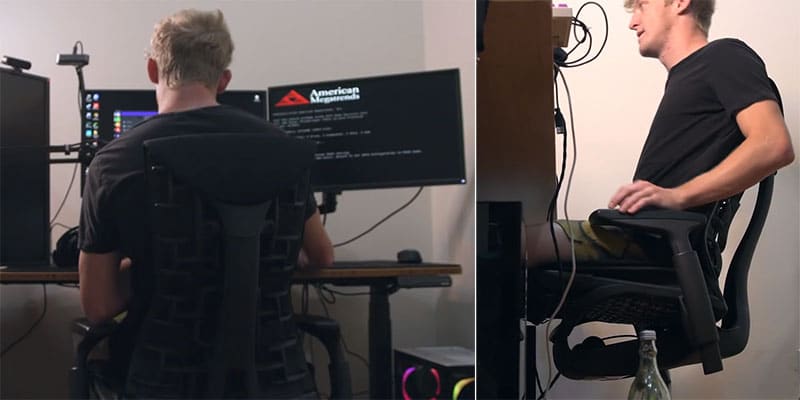 Timthetatman didn't make our 2021 edition because he has fewer followers than others. Among the nine most-followed, five use the Herman Miller Embody chair. Those are:
Jacksepticeye (26.4 million Youtube subscribers)
Tfue (9+ million Twitch followers)
Shroud (8+ million Twitch followers); already a Herman Miller partner
xQcOW (7+ million Twitch followers)
Myth (7+ million Twitch followers)
Don't be surprised if some of these names also sign on as Herman Miller ambassadors. Check out this article to learn more:
Conclusion
What's the difference between a 'gaming' chair and an 'ergonomic office chair'? Gamified Herman Miller chairs have a little extra padding and a more gamer-friendly design. Otherwise, the ergonomic qualities are exactly the same.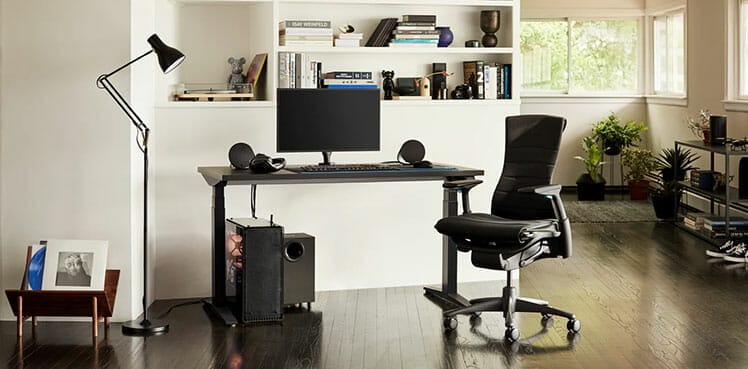 Check out our review of the Herman Miller gaming collection for specs. If you prefer office-style designs, check our review of the top-5 Herman Miller classic chairs. Click the links below to browse either collection on HermanMiller.com:
Browse Herman Miller gaming products
You can also browse all classic edition chairs in the Herman Miller store. All models are available for sale and delivery in Canada and the United States.