The world's largest furniture retailer is now in the gaming furniture business. Last year, IKEA announced its intentions in collaboration with ASUS Republic of Gamers (ROG). The plan was to release a gaming collection in China (chair, desk, and accessories) in Feb. 2021. In October 2021, the collection launches globally. Here's a sneak preview of the new IKEA gaming chairs.
The new IKEA gaming collection isn't a surprise. The company announced the plan last year.
It also stated it would launch the collection in China first. That happened on-schedule, after which IKEA put out a press release showing off the collection.
IKEA company joins Herman Miller, Logitech, and Razer as other big brands ramping up online furniture sales for consumers.
New IKEA gaming collection
The new gaming collection is currently only available on IKEA's China website. From May, it will become available in Japan. In October 2021, sales will start globally.
Conclusion
IKEA's new line of gaming furniture isn't spectacular. Rather, it meets typical IKEA standards in a few ways. For one thing, all products have minimalist designs. For another, all are easy to order and assemble. On top of that, all pieces in the collection offer good value for money.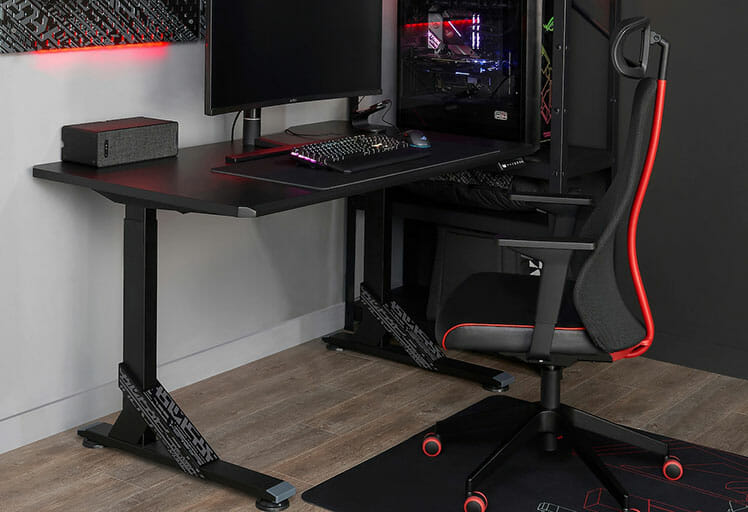 Herman Miller's gaming collection is for hard-core pros. In comparison, IKEA's is better for hobbyists, casuals, and part-timers. IKEA gaming chairs are basic. Without adjustable lumbar support, they're less than ideal to support healthy full-time sitting.
Even so, we expect this collection to sell very well. IKEA is the world's largest furniture retailer, with a proven sales formula. If you're in the market for cheap, basic gaming gear, look for these products to launch globally in October.