Professional gaming chairs come with a full suite of adjustable features. Those include 4D armrests, deep recline, and seat angle tilt-lock. Most chairs with these features cost $350 or more. The Opseat Master Series has these features but costs much less. Looking for pro ergonomics on a budget? Check out our Opseat Master Series chair review. It covers a full-featured pro-quality chair for less than $250.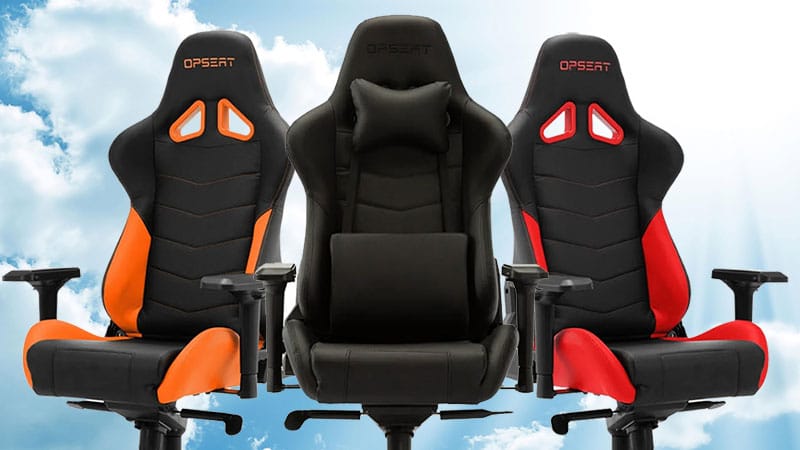 Based in Sarasota, Florida, Opseat has been selling gaming chairs since 2015. The Master Series is its flagship product. In 2019, the Master Series enjoyed a huge revamp. It included improved build materials, an extended warranty, and a slick modern look.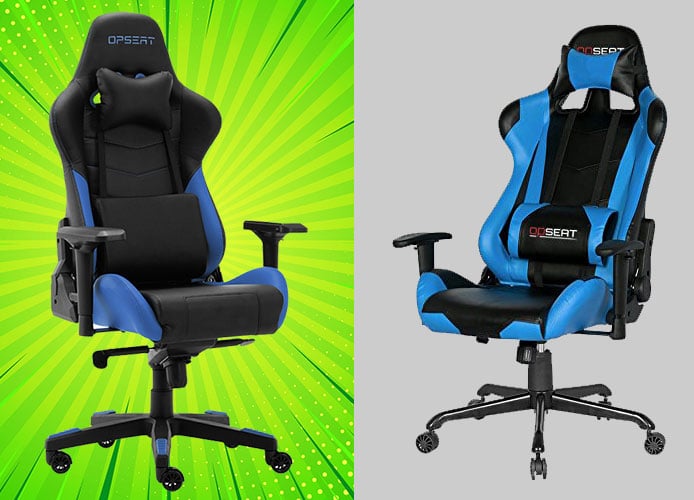 The 2019 edition of the Opseat Master Series is only available for sale in the continental United States. It comes with free shipping that arrives at your door within 5 days. On top of that, you also get a 30-day money-back guarantee (in case of issues). Assuming all is well, you also get a 2-year warranty on all parts.
Opseat maintains an Amazon store, but products are often out of stock. The best place to buy these chairs is direct from Opseat. On their website, the Master Series sells for $249. However, Opseat is running an extended promotion. During the promotion, the Master Series sells for $229.
Master Series for $229 $249 from Opseat.com
Opseat Master Series chair review
This Opseat Master Series review starts with a look at the specs of the chair. After that, we compare the Master Series to other chairs with comparable features. This clarifies the excellent value for money that the Master Series chair provides.
Sizing
There are two chairs in Opseat's product line. The Grandmaster Series is more expensive and has a flat seat better suited to wider bodies. It also has a more open-winged backrest plus thicker cold cure foam.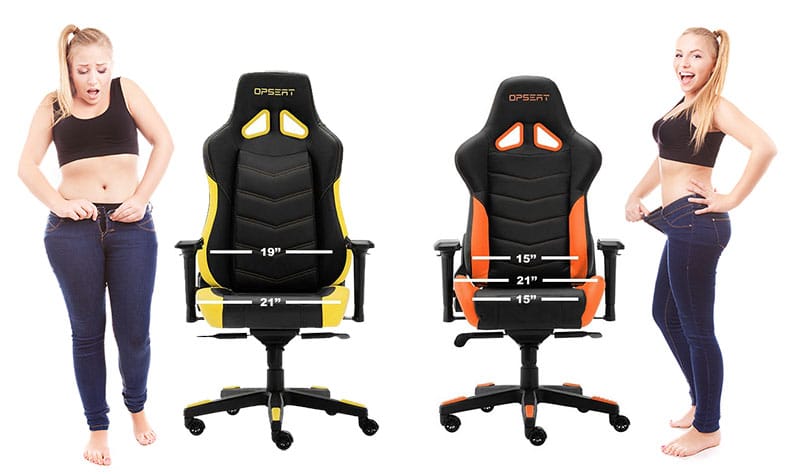 Here are the dimensions of the two models:
| | Master Series | Grandmaster Series |
| --- | --- | --- |
| Seat width & depth | 21" (W) x 18" (D) | 21" (W) x 20" (D) |
| Backrest width & height | 21" (H) x 33" (W) | 19" (H) x 33" (W) |
| Floor to Seat Range | 18 to 20" | 18 to 20" |
| Chair height | 51" to 53" | 51" to 53" |
| Size rating | 5'2" to 6'5", up to 300 pounds | 5'2" to 6'5", up to 300 pounds |
Features
The Master Series has the same features that the best pro esports chairs do. You get 4D armrests, deep 180° recline, and also a multifunction tilt-lock. Usually only found on expensive gaming chairs, this lets you angle the seat in sync or independent of the backrest.
Chairs with tilt-lock give more options to stay fresh while sitting. When your back gets tired, you can angle the backrest, seat, or both. Doing so switches up the back muscles at work while putting other muscles to rest.
Another standout of the Master Series chair is the perforated PU leather upholstery. Good-quality PU leather looks and feels like the real thing. The problem is it has less breathability than mesh fabric chairs. Opseat gets around this by perforating the leather on contact spots. Across the seat and backrest, the perforations help to keep the chair cool, no matter how long you sit.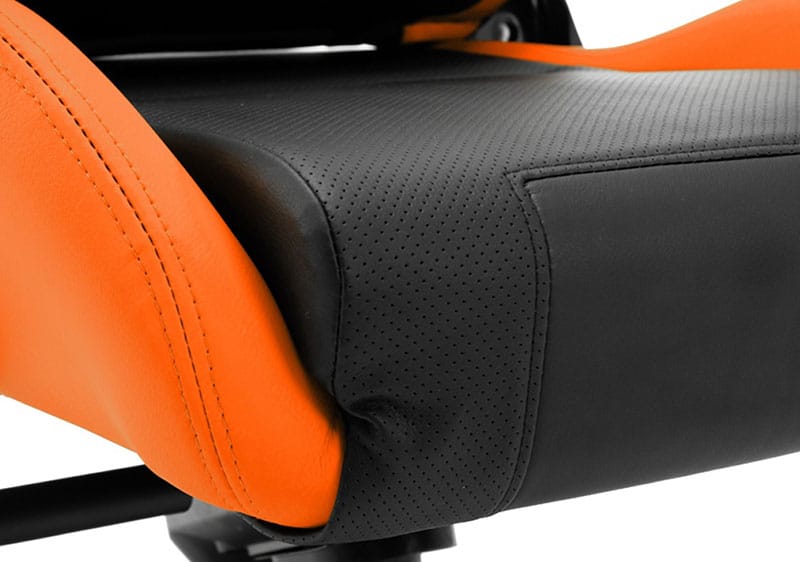 Summary of features
Functionality: 4D adjustable armrests; recline to 180°; 12° tilt-lock.
Comfort: cold-molded foam padding; memory foam neck and lumbar support pillows.
Upholstery: breathable perforated PU leather with high-quality color accent stitching.
Support: metal frame, heavy-duty base, nylon wheels, support for 300 pounds.
Warranty
Opseat offers solid warranty protection when you buy a gaming chair from them. Once you order a Master Series, it should arrive at your door within 2-5 days. Then you get a 30-day money-back guarantee. Beyond that, all Opseat chairs also come with a 2-year warranty (excluding normal wear and tear).
That means if anything goes wrong with the components or steel frame, Opseat will work with you to resolve it.
Opseat Master Series alternatives
The Master Series is a full-fledged pro esports gaming chair. No other chair on the market offers such impressive features for such a low price. But there are three comparable models that also cost less than $300. One of those is the Opseat Grandmaster Series. That has similar dimensions as the Master Series but with more room in the seat and backrest. Other models come from E-Win and Killabee.
Best affordable gaming chairs under $300
Conclusion
Most chairs that cost under $250 come with 1D armrests, thin padding, and a 1-year warranty at most. Those models are toys, compared to the Opseat Master Series. If you live in the United States, the Master Series is a cheap, reliable, full-fledged gaming chair.

If you're looking for the pro ergonomics on a budget, the Master Series is one of the best (and cheapest) options.