Maxnomic has a massive presence in the esports world. Since its founding in 2014, this German company has stood out as one of the top chair makers in the game. They have four models in their product line, ranging from small to extra-large chairs. This Maxnomic Casual Sport review looks at the smallest and cheapest chair in their collection.
Maxnomic is one of the most famous pro esports chair brands for several reasons. First, Maxnomic chairs are among the best you can buy in the business. They are full-featured with several fine touches. For example, padded armrests have finger indents for better comfort and support. The backrest also reclines forward to 80°, providing support even when a user leans toward their computer screen.
The Casual Sport model is the smallest Maxnomic chair. This review summarizes its specs. Then it looks at alternative chairs from competitors. The point is to assess the value for money that a Maxnomic Casual Sport chair provides.
Where to buy Maxnomic chairs?
It's possible to buy Maxnomic chairs on Amazon, but not ideal. Do it if you can't choose another option, but expect hurdles. The first is that only a few Maxnomic chairs sell on Amazon, but no Casual Sport ones. The second is that prices are higher when you buy Maxnomic chairs from third parties. The third is that you miss out on the frequent discounts that Maxnomic offer when buying directly from their website.
So the best place to buy Casual Sport chairs is from Maxnomic's website. Maxnomic delivers to North America and Europe. That includes Canada, the UK and other key parts of such regions. Depending on your location, you should get redirected to the appropriate store for your country.
Maxnomic Casual Sport chair review
This Maxnomic Casual Sport chair review starts with an analysis of specs. After that, we summarize our findings into a conclusion. The point is to determine the value for money that the Casual Sport chair provides.
Sizing
The Maxnomic Casual Sport series has a very compact seat. This is a chair for short people with slim hips.
Seat: 17.3″ (W) x 17.7″ (D)
Backrest: 33.1″ (H) x 22.4″ (W)
Size rating: 5'0″ to 5'9″; 100 too 175 pounds
Compared to other small gaming chairs
Our Best Small Gaming Chairs review article summarizes the best compact pro-quality gaming chairs. In that review, the Secretlab Omega and AKRacing California are two other top-rated small gaming chairs.
Maxnomic Casual Sport chairs fit between the other two. They're significantly bigger than California chairs, but a bit smaller than Omega chairs:
| | Maxnomic Casual Sport | Secretlab Omega | AKRacing California |
| --- | --- | --- | --- |
| Outer seat width & depth | 17.3" (W) x 17.7" (D) | 22" (W) x 19.3" (D) | 21" (W) x 17.7" (D) |
| Backrest height & width | 33.1" (H) x 22.4" (W) | 31.5" (H) x 21" (W) | 27.7" (H) x 21" (W) |
| Floor to seat range | 18.5" to 22.4" | 18.9" to 21.9" | 13.75" to 17.25" |
| Chair height | 50" to 53" | 50.4" to 53.4" | 44" to 47.4" |
| Height rating | 5'0" to 5'9" | 5'3" to 5'11" | 4'9" to 5'6" |
| Optimal load | 110-176 pounds | 110-180 pounds | 100-155 pounds |
| Max load | 330 pounds | 240 pounds | 330 pounds |
The California chair is the best choice for tiny kids or ultra-small adults. But for moderately slim, small types, it would likely be too small. For those body types, the Maxnomic Casual Sport or Omega would be a wiser choice.
For example, if you're 5'2″ and 110 pounds, the California chair will give a tight fit, like wearing skinny jeans. In contrast, the Maxnomic and Omega will give you a more relaxed fit, like wearing sweatpants.
Features

All Maxnomic chairs come with the same bundle of adjustable features. For small sizes, very few chairs can match this array:
Backrest: backward recline to 139°; forward recline to 83°.
Seat tilt: height adjustment of around 4″; five lockable tilt positions spanning 11°.
Armrests: padded and 4D adjustable.
Foundation: steel frame; high-density cold molded foam padding; aluminum base.
Support: adjustable neck and lumbar pillows.
There's nothing missing here. If the dimensions fit your needs, expect full-blown pro-quality luxury and support.
Warranty
All Maxnomic Casual Sport chairs come with a two-year warranty. This protects against missing parts, defective parts or damage caused during shipping. It does not cover normal wear and tear. Once you receive your chair and assemble it, you should have a good idea if there's a problem.
Two-year coverage is the same as other brands like DXRacer and Noblechairs. But it falls behind the 5-year warranties offered by Secretlab and AKRacing.
Casual Sport style options
2020 has seen a massive increase in demand for high-end ergonomic chairs. Like most other top brands, Maxnomic chairs are selling fast. As a result, a few Casual Sport models are currently sold out.
Luckily some models are still available. All Casual Sport (CS) models sell for $389. But Maxnomic often runs specials and discount deals. It's worth checking their site often for price updates.
Here are the models still available on Maxnomic's USA store:
Quadceptor
The Quadceptor model features squares sewn with bright seams onto black PU leather. It's a futuristic design with an elegant look.
You can choose your stitching color. There's bright yellow, rich blue, Raspberry red, Alien green and Slightly Silver.
Ergoceptor
The Ergoceptor features spine-shaped abstract ovals on the backrest and seat area. It also comes in black PU leather with color accent stitching. Options are the same: yellow, blue, red, green or silver.
Ohio State chair
Maxnomic's American office is in Columbus, Ohio. As part of their local outreach, they partnered up with Ohio State University. The result is a bold ergonomic chair for small-bodied Buckeyes.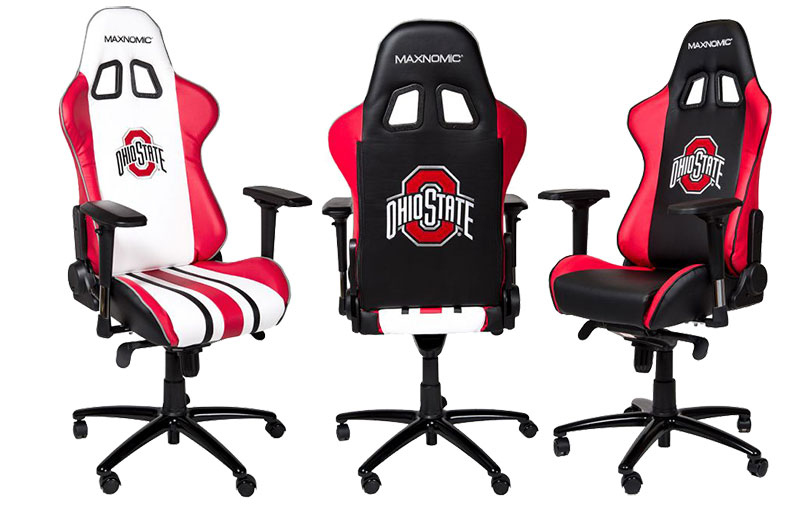 The Maxnomic OSU chair comes with red trim and a choice of a white or black leather base. An Ohio State logo adorns the front of the chair, with a larger logo on the back.
Maxnomic Casual Sport chair advice
Buying a gaming chair is a bigger decision than first-timers assume. People who work from home in a gaming chair will spend more time with the chair than any person or thing. Those who cut corners and pay less often wish they hadn't. Those that pay more will either regret their purchase or else enjoy years of delightful, healthy sitting.
This section sheds more light on the value of a Maxnomic Casual Sport gaming chair. Is a Casual Sport chair right for your needs? Keep reading to find out.
Who should buy a Casual Sport chair?
Because of the small dimensions, this model is ideal for kids, petite women and other small-sized computer users. In our opinion, the high price and rich features are too extravagant for part-time users. If you only need support for a few hours per day, buy a cheaper small chair instead.
But for full-time users, Maxnomic Sport chairs are as good as you can get. If you work from home, a Casual Sport chair will become the most comfortable chair in your house. Because of that, you'll look forward to spending time sitting in it.
Sitting in a Maxnomic chair comforts your body and takes the pressure off of your spine. Sitting in one for work will help you to develop good posture. With a healthy posture comes myriad benefits. These include a brighter mood, better concentration, and improved productivity.
If you are small and sit at a computer for a living, you have two choices. First, you can sit on whatever chair, stump or stool that's nearby. The other option is to buy a chair that gives you the ultimate comfort and support while you sit.
Maxnomic Casual Sport chairs are as good as you can get. Consider buying one an investment to help you sit longer, work smarter and be more productive.
Casual Sport chair alternatives
Across all product lines, Secretlab is the most obvious alternative to Maxnomic chairs. Both brands launched in 2014. Both are among the most popular for pro esports players, teams and tournaments. Each also offers industry-leading chairs quality, features, and aftercare.
Secretlab Omega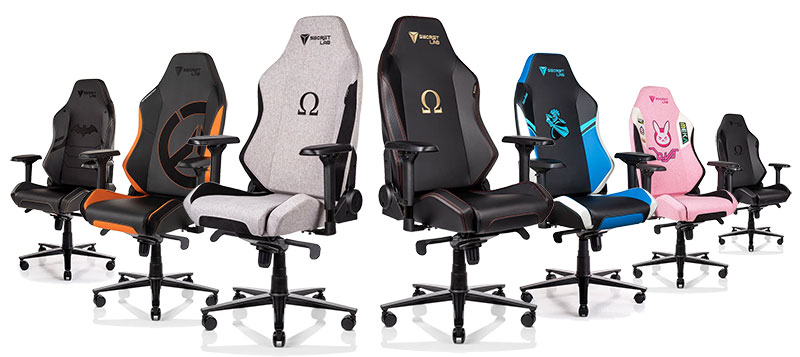 Secretlab's compact chair is the Omega. The Omega is a little larger than Casual Sport chairs. Because of that, it's a little more versatile, able to fit small and average sizes. It's also a little bit cheaper and has a longer warranty. But head-to-head, the quality, comfort, and features are similar to what Maxnomic offers.
The Omega is also one of the most popular chairs for pro esports players. Several pro teams use Secretlab Titan or Omega chairs. Some small-bodied teams like Newbee only use Omega chairs.
Detailed Secretlab Omega review
AKRacing California chair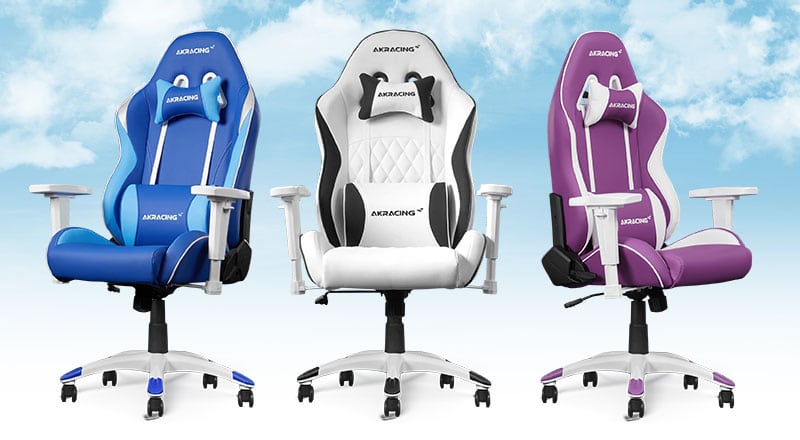 Another high-end option is the new California Chair by AKRacing. That model has lesser features than the Maxnomic or Secretlab chairs. You only get 3D armrests, and there's no multifunction tilt-lock. Instead, you get super small dimensions that will fit kids and very small adults. If you need a small chair but the Maxnomic ones are too big, check out the California chair:
AKRacing California chair review
Other small gaming chairs
There are many other small-sized chairs to choose from. Our 2020 overview divides the best chairs into pro and cheap classes (less than $200). For a detailed overview of the entire small chair landscape, check out this feature:
Conclusion
Maxnomic makes some of the best gaming chairs in the world. The Casual Sport collection is its dedicated line for small sizes. If you need a small-sized office or gaming chair, the first thing to consider is the price. If you don't want to spend much, the easiest option is to buy a cheap office chair for less than $100.
The problem with that option is that office chairs are bad for your back. If you need healthy back support but can't pay much, buy a cheap gaming chair.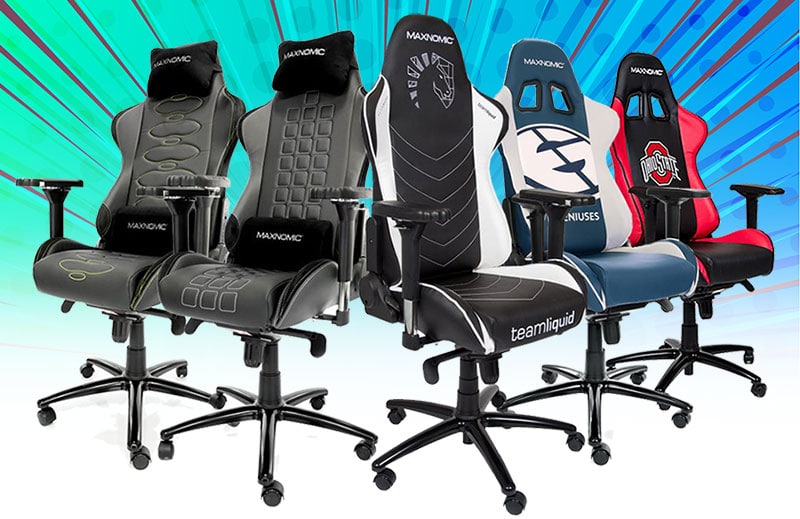 But if you're willing to pay a premium for quality, Maxnomic chairs are a great investment.
For adolescents, a Maxnomic chair can help forge good posture habits that last a lifetime. For petite adults, these chairs will provide years of pro-quality comfort and support.
Imagine working from home in a chair so comfortable that you will forget you are sitting. On top of comfort, you also get posture support. With a healthy posture, expect to enjoy improvements in your health, wellness, and quality of work.
Need a small computing chair? Check out Maxnomic Casual Sport chairs. Choose any design to enjoy a more comfortable, healthier, and productive computing experience.