Secretlab is the chair partner for many of the world's top esports teams and tournaments. That helps to spread awareness among gamers about the performance-enhancing benefits of Secretlab chairs. Secretlab now moves to spread awareness in the chess world by partnering with Chess.com.
Chess is enjoying an online resurgence. Chess.com is the world's most popular online chess site. It broadcasts chess tournaments and sponsors top Twitch chess streamers. The site has 42 million registered members and growing. In June 2020, viewers watched 756 million minutes of content on Chess.com's Twitch streamer network — a record for online chess content.
Secretlab partners with Chess.com
The partnership with Chess.com will see Secretlab provide chairs for top chess streamers and tournaments. Nick Barton, Director of Business Development at Chess.com, said the company is working to establish chess as a global esport. By associating with leading esports brands like Secretlab, the aim is to make chess accessible to new audiences and online personalities. "We're pleased to roll out an extensive and comprehensive partnership across our broadcasts and streamer program and are looking forward to more top-tier brands entering the space over the coming months."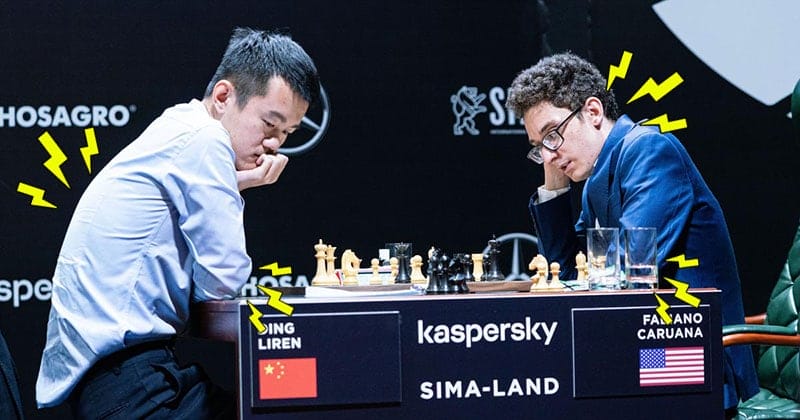 As the gaming chair industry leader, Secretlab's brand is well-known among esports fans and players around the world. Secretlab has active partnerships with LCS, Riot Games, Blizzard Entertainment, and several of the world's top esports teams.
Gaming chairs for chess players
Back in 2008, an article appeared on Chess.com about 'ergonomic chess'. It pointed out that lower back pain can affect a chess player's performance.
For too long, chess players have been too concerned about their position on the board to worry about their position above it. But the way one sits may increase one's odds of winning.
Despite such warnings, the ergonomics standards in use at global chess tournaments are archaic. For instance, at the 2018 World Chess Championship, Magnus Carlsen and Fabiano Caruana competed in the final while sitting on cheap office chairs.
That quality of seating seems to be the norm in the chess world. At the 2019 FIDE Chess World Cup, players showed terrible posture while slouching over chess boards.
Secretlab chairs for chess players
Secretlab is the industry-leading maker of pro esports gaming chairs. The company sponsors many of the world's top esports teams. Secretlab also provides chairs for the world's biggest global esports tournaments.
With the Chess.com partnership, Secretlab immediately becomes the top choice for chess players as well.
Most pro esports teams use a combination of Secretlab Titan and Omega gaming chairs. The Titan is a larger chair with a unique lumbar system. The Omega uses a traditional lumbar pillow and has smaller dimensions.
Conclusion
Gaming chairs are an important part of the professional and hobbyist esports communities. In homes, they help gamers spend long periods playing their favorite games in comfort. To improve while connecting with other fans, gamers often follow top players on Twitch.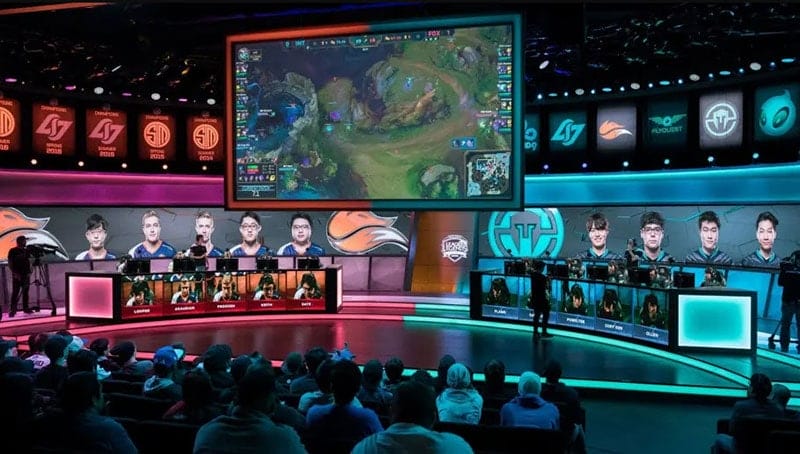 Gamers also tune in to watch pro esports championships in huge numbers. For instance, more people watched the 2019 League of Legends finals than the 2019 Super Bowl.
Online chess doesn't compare to pro esports, but is growing in popularity. Chess.com is the world's third most popular gaming website. It has around 9 million monthly active users, with around 1.2 million new members added each month. The site hosts several high-stakes tournaments. It also partners with over 200 top chess personalities streaming on Twitch. Notables include Grandmaster Hikaru Nakamura and Woman FIDE Master Alexandra Botez.

Secretlab's partnership with Chess.com makes a few things likely. First, many top Twitch chess streamers will soon be upgrading to gaming chairs. Second, upcoming global chess tournaments will start showing upgraded ergonomics in their broadcasts.
Third, chess players around the world will switch on to the benefits that gaming chairs offer. These chairs provide healthy support to keep the mind sharp over long periods of sitting. For competitive chess players, that is a surefire way to gain a competitive edge.