Coinciding with the great lockdown of 2020 was a breakout year for the gaming chair industry. In the work-from-home era, gaming chairs have thrived for several reasons. For one thing, gaming chairs work well. The world's best pro esports players have relied on these chairs for over a decade. No other type of ergonomic seating has undergone such intensive testing. For another thing, gaming chairs are affordable and very easy to use. From this context, ChairsFX doles out our end-of-year gaming chair industry awards.
When we started this website in early 2018, gaming chairs were still fringe items. As a result, a lot of our early content was persuasive. It focused on explaining why users should consider buying a gaming chair.
In 2020, gaming chairs have gone from fringe items to hot sellers with consistently high demand. As a result, the tone of our content has shifted. The question isn't "why" you should buy a gaming chair, but rather which model to buy. We've been covering the entire industry with daily scrutiny all year. From that perspective, below is are our top gaming chair picks of the year.
Best gaming chairs of 2020
Each of the following models is "the best" in a certain aspect. The Secretlab Titan is the best full-featured pro gaming chair. GTRacing's Ace S1 chair ranks as the best cheap model. Secretlab's Omega K/DA chairs are a red-hot option for teen girls.
Best-performing gaming chair brands
Over the past few years, gaming chair sales have spiked during the Nov. to Dec. holiday season. Outside of the holiday season, sales (and interest) are usually low. As a result, most gaming chair brands usually have thin stocks at the start of each year.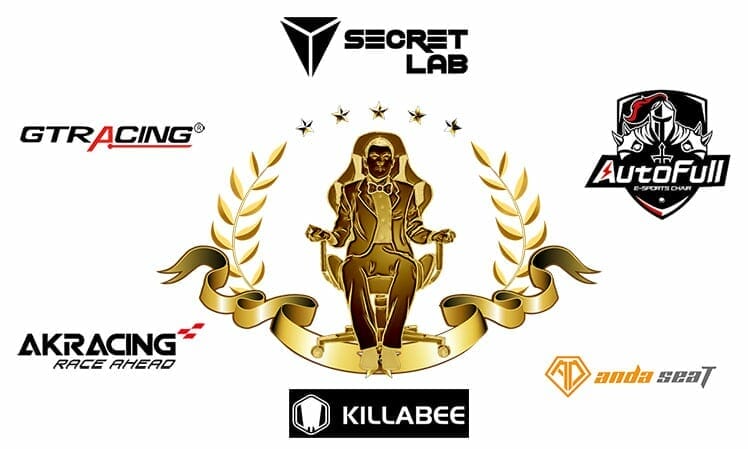 When working-from-home became necessary in early 2020, demand for gaming chairs increased threefold. By early March, many gaming chair brands were completely out of stock. Restocking was difficult — because of the pandemic, global shipments were disrupted. Many brands failed to recover. For instance, both OPSEAT and DXRacer have been out of stock for most of the year.
In contrast, a few other brands excelled. Beyond maintaining stocks, these brands also expanded. Some did so by adding new countries to their service lists. Others expanded with new products.
Best ergonomic task chairs for gamers
Before gaming chairs arrived on the scene in 2006, there were ergonomic task chairs. These are office-style, mid-back chairs. Compared to gaming chairs, task chairs have higher prices and more complex ergonomic features.
The first task chair used by pro gamers was the Sidiz T80. In 2018, Korean pro team Gen G started using those chairs in their Seoul training facility. In June, Cougar released the Argo chair. That is an ergonomic feature with gamer-style design modifications.
Then in July, Herman Miller released the Embody gaming chair. Two months later, the company released an entire gamified collection of three chairs and ergonomic accessories.
Under current work-from-home conditions, gaming chairs aren't only for gamers. They are also ideal for non-gaming desk-working professionals. In a similar fashion, ergonomic task chairs aren't only for office workers. As 2020's releases show, task chairs are also a great fit for gamers.
Below are our two favorite task chairs for gamers in 2020:
Conclusion
2020 was the most successful year ever for the gaming chair industry. When the work-from-home era arrived, millions discovered that sitting full-time at a kitchen table is problematic. Luckily, gaming chairs are affordable, effective, and easy to use. As the masses have discovered, these chairs are not just for gaming. Anyone who spends long periods sitting can benefit from ergonomic sitting support.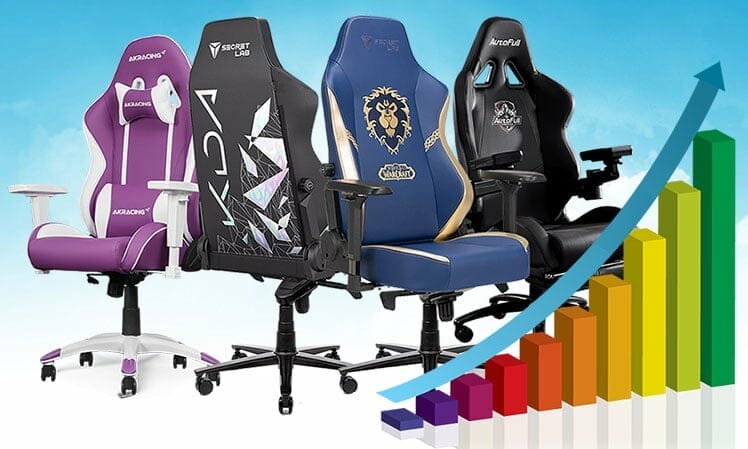 In the lockdown era, many top gaming chair brands have developed sophisticated global shipping operations. Most chairs get made in China and shipped worldwide. As this model blossomed in 2020, the multi-billion dollar office industry's B2B model has sputtered. As a result, many big office chair names are jumping in to grab their own slice of the gaming chair market. To learn more about a wild year in the industry, check this report: