The ChairsFX Cyberpunk gaming chair giveaway contest has ended, and a winner has been named. In total, we got 2074 entries from users in North America, the UK, Europe, and Singapore. The winner was chosen at random. We've gotten in touch and a Secretlab Titan gaming chair is one the way. Here's the official announcement on Twitter.
Cyberpunk 2077 is set in Night City, a dystopian metropolis located south of San Francisco. After an economic collapse, infrastructure breaks down worldwide. As governments crumble, megacorporations start building armies.
Wealth gets concentrated and the streets descend into lawlessness. You jump into the timeline as V, a hired gun on the rise. Your job is to steal the chip of immortality from the ruthless Arasaka Corporation. Welcome to Night City:
Contest rules and disclaimers
The contest is open to readers in America, Canada, Europe, the UK, Australia, and Singapore. The winner can choose either a Titan (large) or Omega (medium) chair. Check out our Titan vs Omega comparison for details.
Filling out the entry form means that you agree to two conditions:
ChairsFX will post your name (or Twitter username) as the contest winner.
You agree to send us a picture of your chair at your workstation after you assemble it.
We also ask for some flexibility from the winner. Secretlab Cyberpunk chairs are in very high demand. According to Secretlab websites, CP chairs are planned for release in America, Canada, Europe, the UK, Australia, and Singapore. However, we can't guarantee instant availability in all areas. As a result, we also ask the winner to agree in advance to:
Flexible delivery date: after we pick a winner on Dec. 20th, we will connect the winner with the Secretlab team. They will process your order as part of their regular queue. It could take anywhere from a few days to a few weeks.
Flexible on the model: every batch of Cyberpunk chairs released this year has sold out within days. Each region has different stock and demand levels. If you win but a CP chair isn't available in your region, you can wait, or pick another Secretlab model.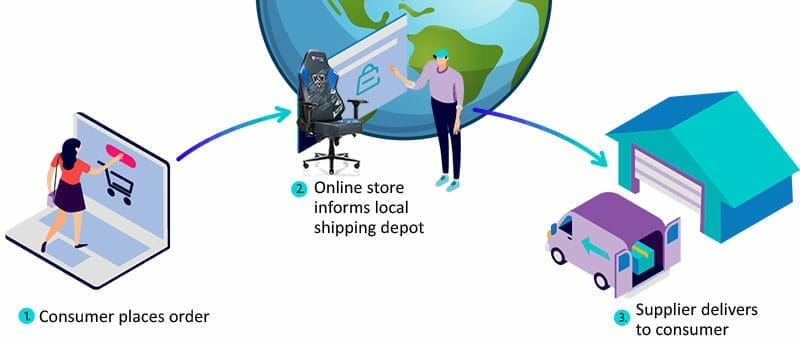 If you agree to these terms and conditions, fill out the entry form for a chance to win.
Cyberpunk chair giveaway
The contest runs from Dec. 5 to Dec. 20th at 2 am EST. We're using Rafflecopter to manage the entries.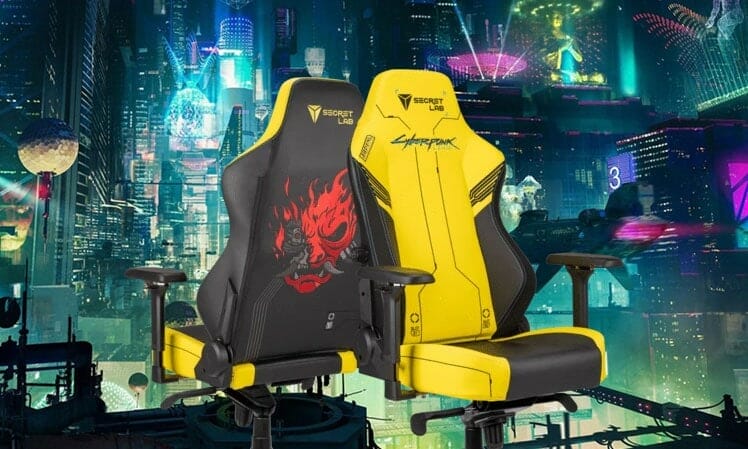 There are several ways to enter:
Follow ChairsFX on Twitter: get five entries in the draw.
Share this page with a Tweet: get five entries in the draw.
Answer a survey question: get one entry in the draw.
Visit us on Facebook: likes appreciated but not required. Visiting gets you two entries.
Follow us on Pinterest: get five entries in the draw.
Completing any of the options will unlock a bonus option. That lets you share this page with a friend. If your friend opens the link, you get an extra entry into the contest. You can share with up to 10 friends, gaining one entry for each successful share.
Completing all options will give you 28 entries in the contest.
After 2 am EST on Dec. 20, we will pick a winner. After we've contacted the winner, we'll post an update here, and also on our Twitter and Facebook channels.