Having a solid work-from-home setup is becoming more important. A key component of any workstation is a good ergonomic chair. Office-style ergo chairs are available. Even so, many beginners start out with cheaper, simpler, racing-style gaming chairs. If you're preparing to buy your first gaming chair, this guide is for you.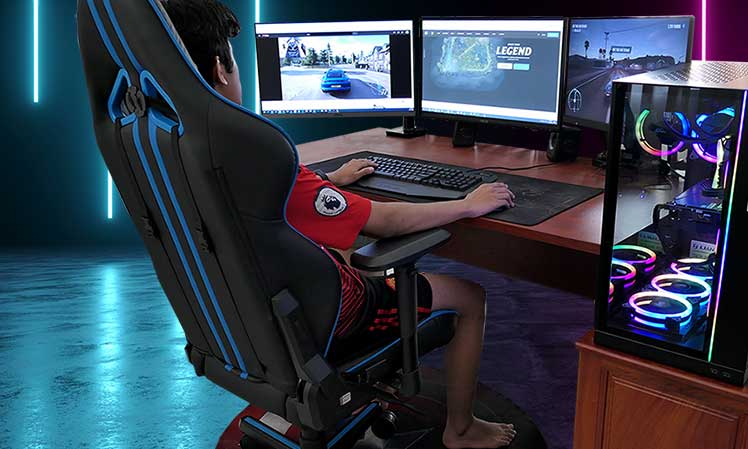 For work from home, you can choose an office-style ergonomic chair or a racing-style one. Many people go with gaming chairs — they're cheaper, simpler, and just as good for your well-being.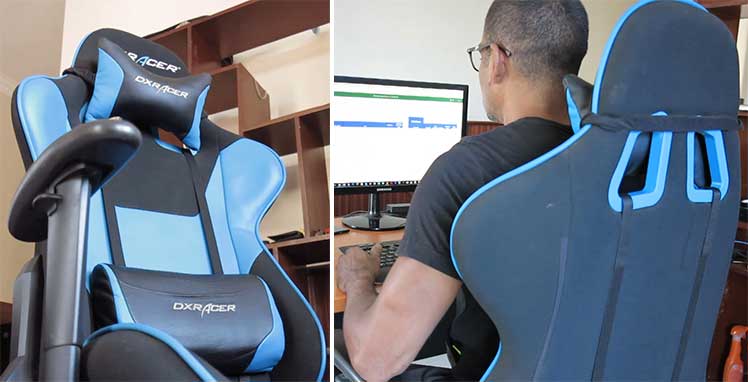 ChairsFX began with a single DXRacer F-Series gaming chair back in 2016. Since then, we've logged thousands of hours on gaming chairs of various types. Based on our tests, we've written in-depth guides on all gaming chair angles.
To keep things valid, we've also cross-referenced our findings with all of the leading ergonomic studies.
This article boils down all factors into a fast, easy-to-read guide. Skim through the article to get the gist in a hurry. By the end, you'll be well-equipped to buy the right gaming chair and reap the full rewards of healthy sitting.
The Gaming Chair Story For Beginners
Here's the story of a social problem that gaming chairs provide a solution for.
Buying A Gaming Chair Online
Once you have your head around the ergonomic concepts, it's time to buy a gaming chair. Here's a flash guide walkthrough of the process:
Conclusion
Twenty years ago, ergonomic seating was beyond the budget of the average consumer. When DXRacer released the world's first gaming chair in 2006, it brought ergonomics to the masses. While many focus on its flashy racing designs, the true value of a gaming chair is its ergonomic support.
If you sit full-time in a basic office chair, you likely suffer from back pain. Stiffness, chronic lethargy, and frequent headaches are other symptoms of inadequate seating.
Asking your teacher for healthy sitting advice is pointless — educators have no clue! In the workplace, office managers are more interested in the price of a chair than its ergonomic qualities.
A good gaming chair lets you reclaim control of your wellness. This guide explains what problem gaming chairs solve, and how they solve it. In solving that problem, users enjoy improved health, wellness, and productivity.
Ready to turn things around? Check this feature to see how a gaming chair can supercharge your motivation and workspace productivity: